In Because...You Matter: Home Edition, you will participate in family friendly activities. Whether you are 4, 14, 44, or 74, this is for you. This course was inspired by the book Because...You Matter. You do not have to have a copy of the book to participate due to the audiobook and video book included in this online experience. Suzie brings her Author's Visit directly to you in addition to body movement, guided breathing, and activities related to art, music, and research. Suzie's hope is that this will support you in developing an at-home mindfulness practice and really drive home the most important point:
You Matter.
~Suzie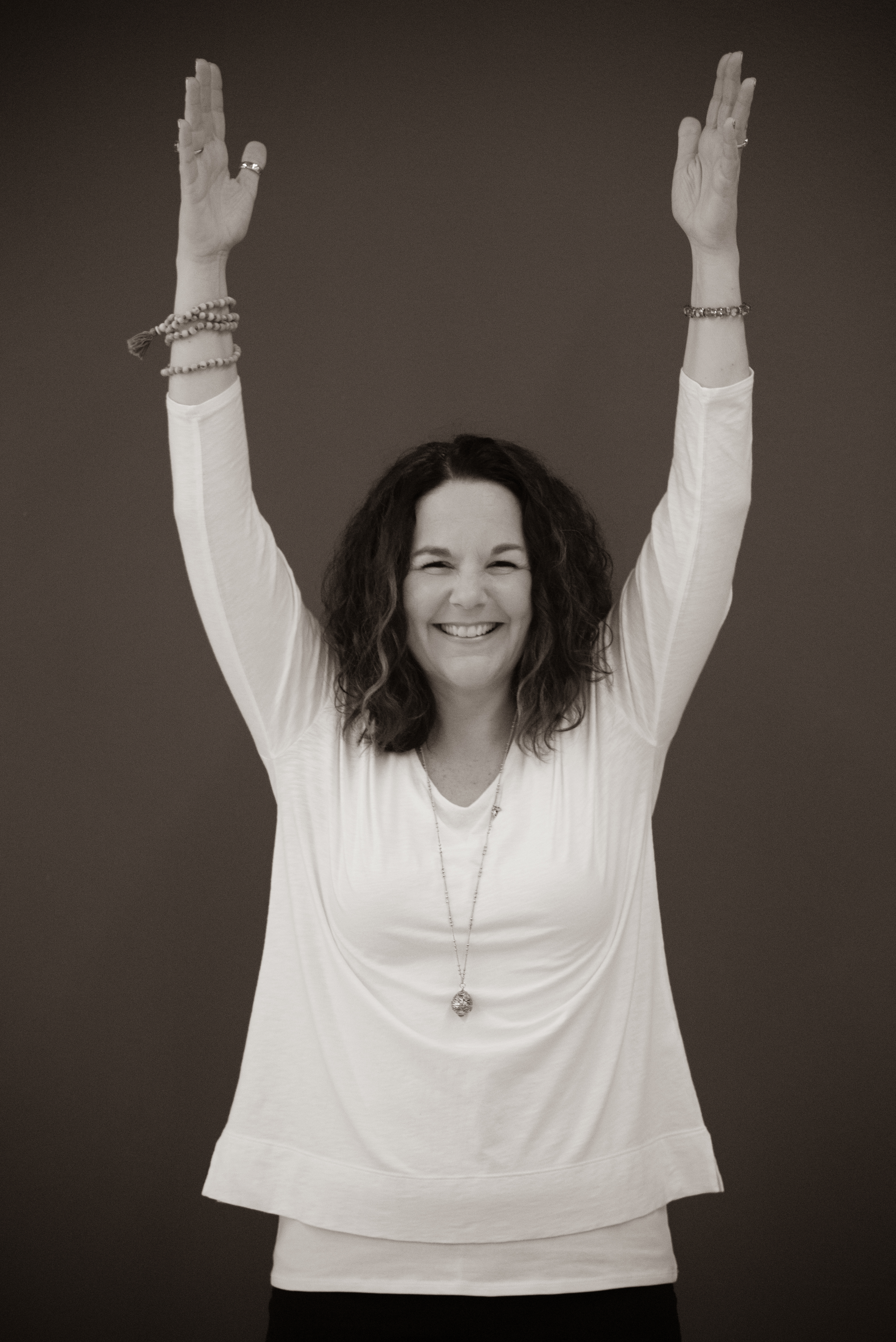 I'm a public school educator, burnout prevention strategist, and yoga teacher. All of this has prepared me to help you and your family with stress management.
Whether you are investigating this course for your child, your family, or yourself- I hope that this will support you in cultivating a mindfulness practice and deepen your connection with yourself and others.
Let's face it. Stress is not going away. If anything, it's magnifying. It's how we handle stress that defines us and ultimately impacts our wellness.
I became a teacher to help children grow. I became a coach to transform my life after devastating losses. I became a yogi and ultimately a yoga teacher to become friends with my body again and reframe my stress. I launched the Keep Your Candle Lit podcast as a service to offer strategies from all of the above for free. And, finally, I wrote Because...You Matter because I was tired of existing in a world where people did not get that they did.
Ultimately, I am service driven and this offering is in service of all of us who need a little piece of peace right now. Because...
You Matter.
~Suzie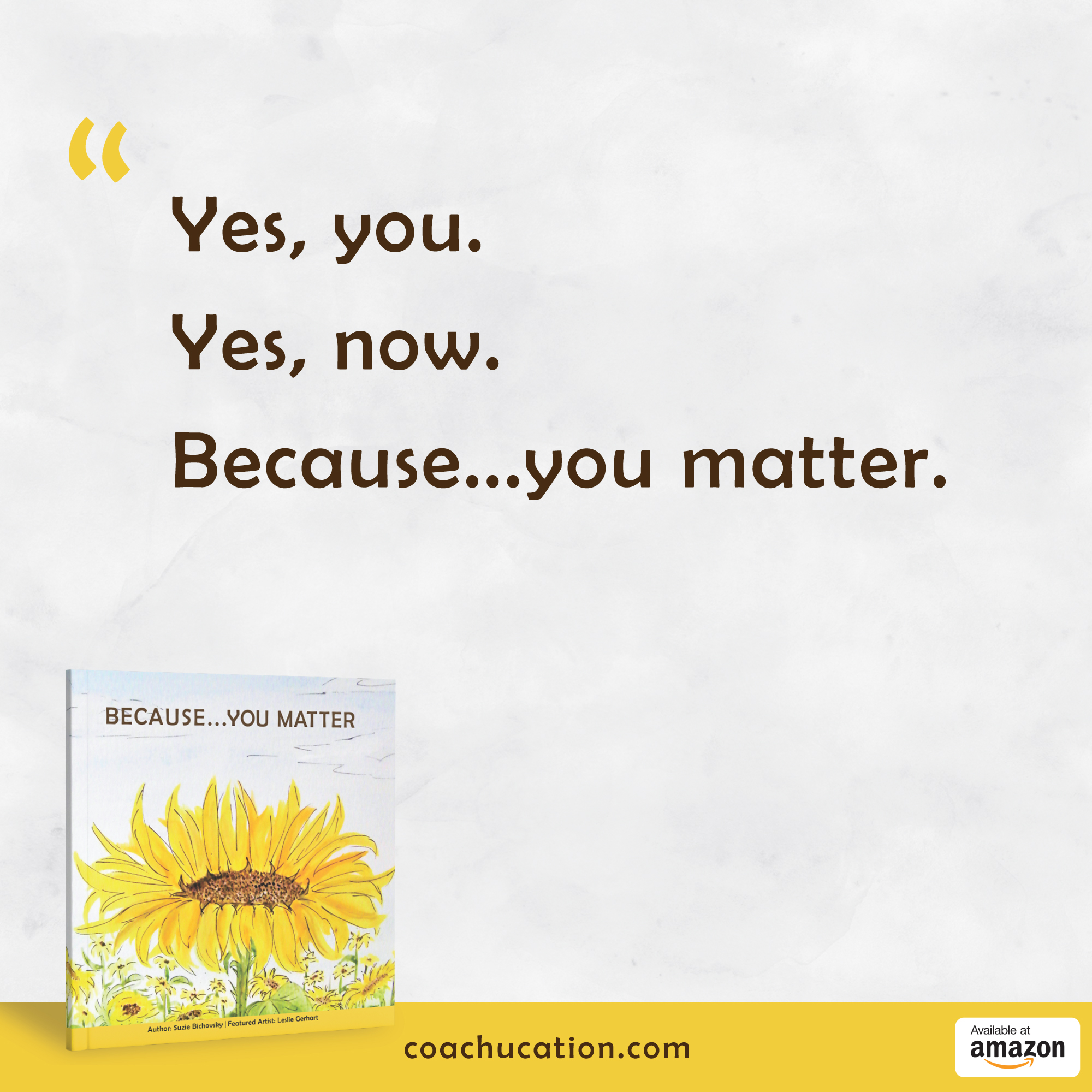 Because...You Matter
Audiobooks (read aloud and discussion versions) & Video book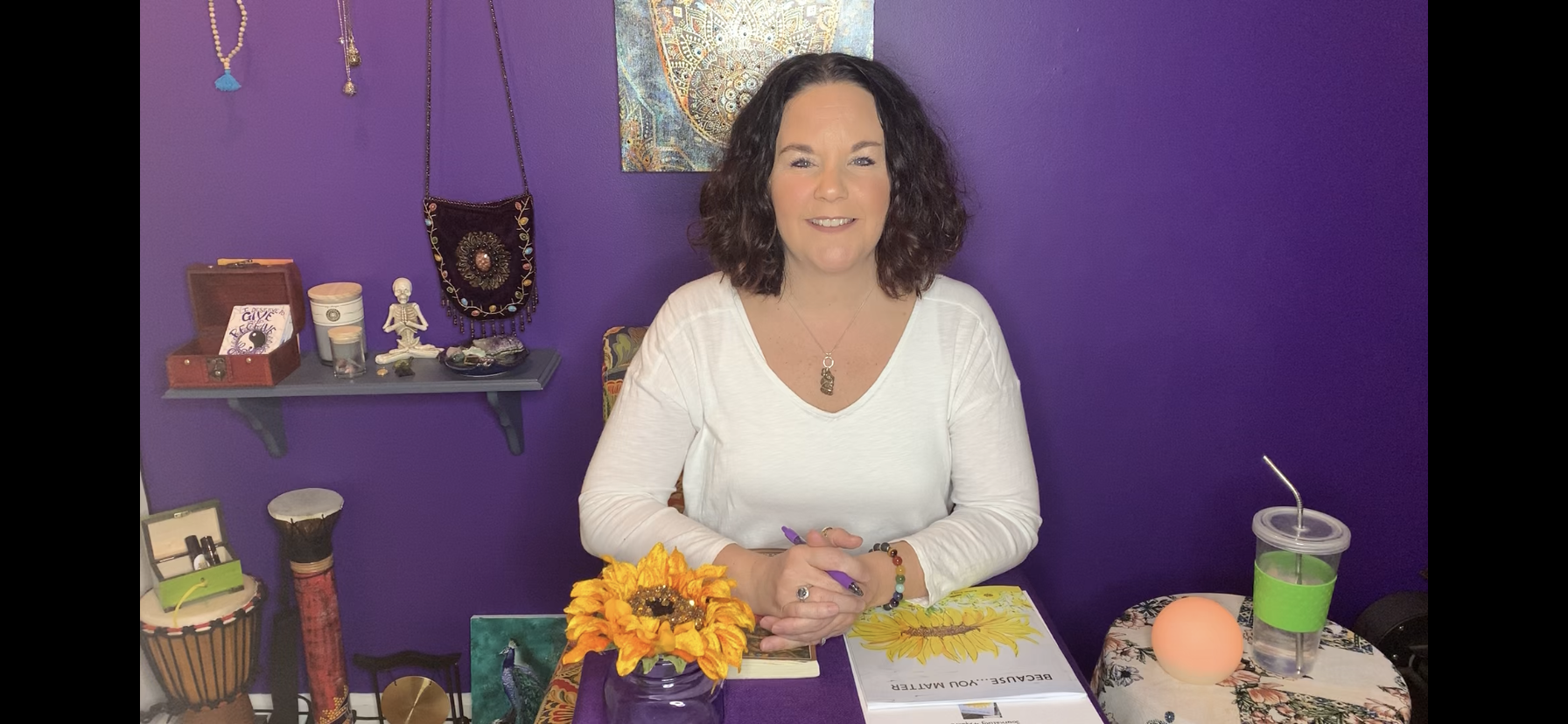 Visit with Suzie Bichovsky
Virtual author's visit & Journaling 4Square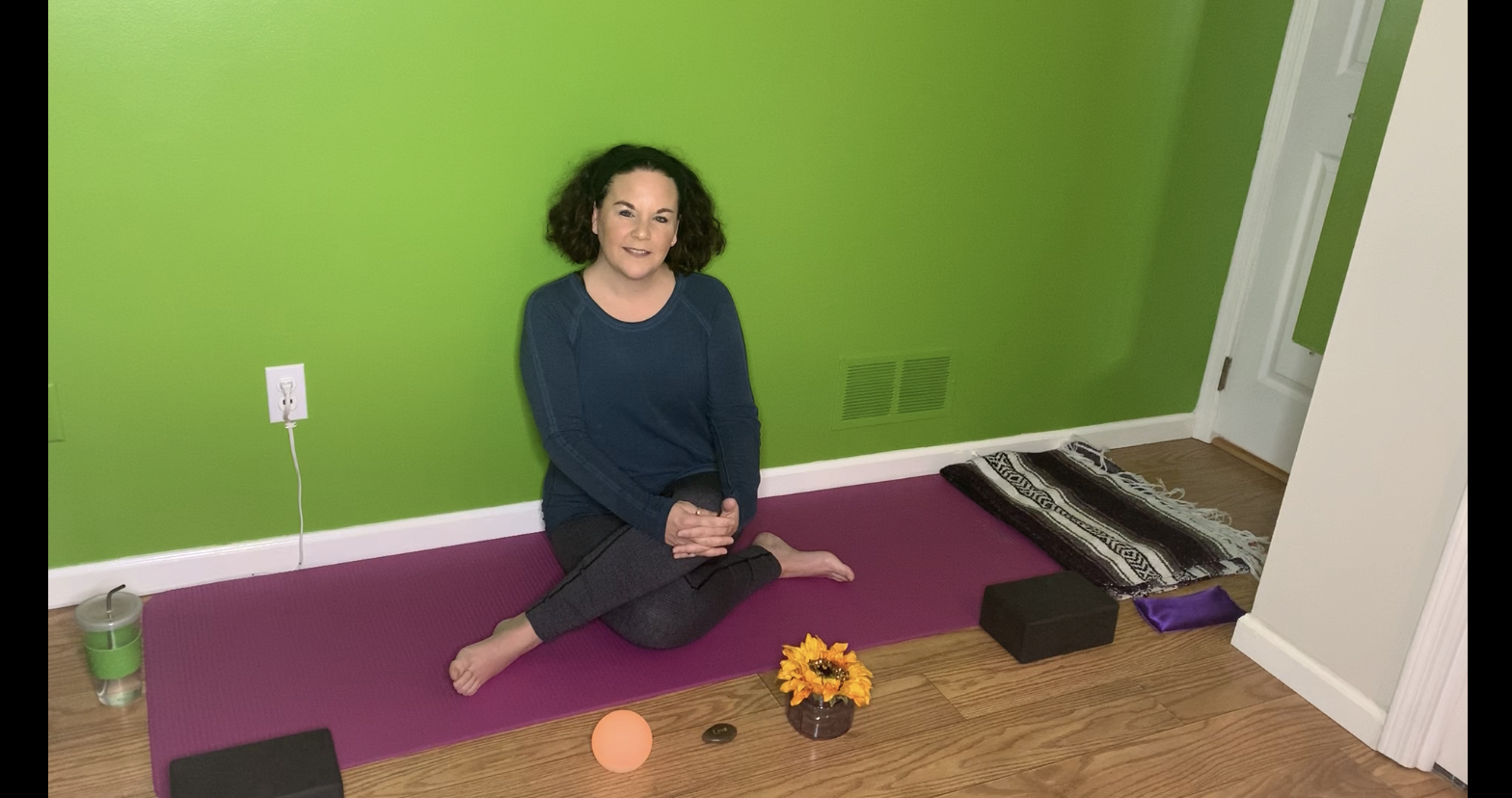 Mindfulness
Guided breathing, Art activities, Body Movement, Music Inquiry, & Research